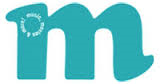 M
is a monthly teen magazine published in the United States. Like the majority of teenage magazines, it contains common features like teen gossip, quizzes, fashion, hot couples, posters and more with celebrities that pertain to the readers. Many Disney, Nickelodeon and Pop stars are usually the target and cover of the magazine. The first issue was released in January 2000.
R5 has appeared in several issues of the magazine. The magazine features interviews, news and posters of R5.
Ad blocker interference detected!
Wikia is a free-to-use site that makes money from advertising. We have a modified experience for viewers using ad blockers

Wikia is not accessible if you've made further modifications. Remove the custom ad blocker rule(s) and the page will load as expected.